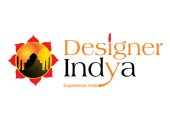 Designer Indya
Headquarters
Ahmedabad
Branch Location
Delhi, Mumbai
IATA Reference
14-35780-3
Operating Since
2007
Awards/Special Mention
Online Travel Product of the Year - IITM, 2015 India's Top 100 Travel Producers Award, OTM, 2015 Certificate of Excellence, Inc. India Innovation Awards, 2015 Best Online Travel Product-B2B, India Travel Awards(North Region), 2014 Online Travel Services | Booking Interface, Travel Weekly Magellan Awards, 2014 Outstanding Portal B2B(Outstanding Website), Web Marketing Association, 2014 Outstanding Achievement in Travel Technology, Mena Travel Awards, 2014 Outstanding Portal B2B, Web Marketing Association, 2013 Enterprising travel agent award, IITM, 2013 Award for excellence, OTM, 2013 Best online travel product, IITM, 2012 Buyers choice award for B2B interactions, IITM, 2012 Online travel product of the year, IITM, 2012 Most outstanding online travel portal B2B, Tnh, 2011
Designer Indya is the first choice of travelers. From Kashmir to Kanyakumari, Designer Indya excels in satisfying the needs our individual clients with our exceptional and unmatchable services. Designer Indya also operates as an off-site travel department, helping our clients to plan and organize cost-effective travel according to their wishes.
We also give valuable advice on everything. From choosing the hotel that matches your requirement to reducing the environmental impact of your trip. And if you find yourself in dilemma' we'll help you with the first hand knowledge from the experts.
Designer Indya specializes in matching unique people with unique places, and in providing the expertise and unobtrusive support that allows them to experience those places fully at first hand and in their own personal style. This requires a unique combination of local knowledge that only Designer Indya is equipped to provide. We have our branches all around India (Gujarat, Mumbai, Kerala, Bangalore) with multi lingual staff that have travelled and researched the places and products we offer.
Designer Indya draws on the knowledge, humor and creativity of an incredible team of staff members to bring you face-to-face with rare species of wildlife; the tranquility of the Backwaters; the rich cultural heritage of India from the Indus Valley to the Mughal era and finally the British Raj and a lot more.
At Designer Indya, our motive is to provide our clients with multifaceted tours covering each aspect of tourism