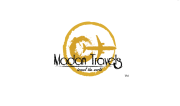 Madan Travels
Headquarters
Gurgaon
Branch Location
34 - Madan Bhawan, Near Hotel Paradise, GMD Road, Moradabad, India -110024
IATA Reference
Operating Since
Awards/Special Mention
Leading Service Provider
We feel obliged to introduce our ambitious venture "Madan Travels" Managed by Sanvi Services Pvt. Ltd. as an individual which takes care of any tour and travel requirement of its esteemed clients at global level. Since inception, in 2008, Madan Travels has been venturing into new geographic arena and making extreme effort to make the best deal available to its clients. We outshine into ticketing (both domestic and international), designing tailor made tour packages for domestic and outbound tourists, worldwide Hotel bookings, visa and passport, local & international transfers are also included in our services. Madan Travels is a one-stop venture that offers the complete range of travel related services. Superior knowledge, efficient planning and the ability to anticipate and resolve potential problems along the way are the reasons behind our success.Some of our Esteemed Clients are Murugappa Group, K K MODI Group, Modi Academic International Institute, Ruchicaz Overseas, Axis Infolines and many more..Destination in DomesticGoa, Kerala, Rajasthan, Uttaranchal, Himachal, Jammu and Kashmir, North East, Andaman & Nicobar island, Maharashtra, Uttar Pradesh, etc. Destination in OutboundSingapore, Thailand, Malaysia , Mauritius, Maldives, Sri Lanka, Indonesia , Hongkong, Macau, China, Dubai, Greece, Uzbekistan, South Africa, Kenya, Egypt, Canada, Australia, New Zealand, Turkey, Europe, Austria, Swiss, Scotland, States, Hawaii , Tahiti, Bora Bora, and Fiji. We also undertake bookings for Norwegian cruise, Star cruise, Royal Caribbean cruise, Mediterranean cruise.TRAVEL THE WORLD WITH MADAN TRAVELS AND WE MAKE YOUR TRAVEL FUN, SAFE, ECONOMICAL, INFORMATIVE, COMFORTABLE & MEMORABLE.