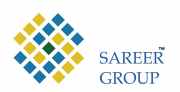 Sareer Travels
Headquarters
Kashmir
Branch Location
Kashmir
IATA Reference
Operating Since
2015
Awards/Special Mention
NA
Sareer Travels is a specialist travel agency catering to travelers who want an original, authentic and unforgettable experience in India.
Sareer Travels is a holiday division of Sareer Group™ and is established with the vision of achieving a goal in providing our valued customers a sincere service to fulfill their expectations and to carry back home enormous memories from this vibrant country, India; the land of pulsating cultures, colorful scenery and unrivalled beauty. These attributes make it a primary destination for the discerning, responsible traveler looking to attain an unforgettable holiday. We pride ourselves as the nation of smiling, welcoming people and look forward to welcoming you to visit this land of charming people and to experience this first-hand.