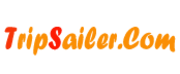 Trip Sailer
Headquarters
Delhi
Branch Location
Sector-12 Dwarka, New Delhi-110078
IATA Reference
Operating Since
2014
Awards/Special Mention
Commitment to Excellence Award
Established with the sole motto – to assist the tourists, nature lovers and frequent backpackers – TripSailer.Com is now a pioneering Indian travel company, endorsing professional travel related services for both domestic and international tourist places. From air ticket booking to hotel booking, from tour planning to professional travel guide, we render all sorts of services that are related to the travel industry – all those services that the travelers possibly require.
Mission of Our Company
Founded in the year of 2004, our company started with a mission to render ethical tourism services to the clients. We feature customized tour plans, including holiday trips, honeymoon trips, business trips, etc. We encourage client to consult their vacation plans or ideas and we make best efforts to craft their plans converted into reality. Do not plan your trip with us rather 'trip your plan' with us. Striving for providing 'best value' services is the mission of our company.
Vision of Our Company
Our company was started with a vision of financial growth or expansion through providing satisfying travel solutions. So far, we are happy with our accomplishments that are reflected by client feedback reports. With the foresight to represent the incredible tourism industry of India, we have launched different domestic travel packages, like holiday travel packages, honeymoon packages and pilgrimage travel packages. Nevertheless, we have added numerous international travel packages as well. The vision of our team is to grow as a leading one-stop tourism service provider.
Holidays
Tourism industry in India has immense possibilities. The Land of Nirvana, India, is often known for its natural diversities and cultural colourfulness. From snow clad mountains to exotic sunny beaches, the country has different kinds of travel experiences to offer to different types of travellers.
Domestic Holiday
Our website offer several domestic tourism packages to various Indian destinations. Understanding the essences of different places, we have developed some meticulous tourist packages or itineraries to deliver best possible tourism experiences to our clients. It is easy to travel with us. Just choose the place you want to visit and then book the travel package. If you are not satisfied with our package, you always have the option to customize your package as per your desire. Personalize your package and book the package. We are committed to render you a perfect trip – enjoy some memorable as well as cheerful moments of joy or happiness with us.
International Holiday
Like domestic holiday packages, we also feature several international holiday packages. The procedure is same – choose or customize your package and travel with us – relish peace, safety and zero hassles. We offer international flight booking, hotel booking and all other related services.
TripSailer.Com offers professional Visa service to them, who are planning for a trip to abroad. We feature complete visa assistance and make sure that all the visa application norms have been fulfilled with precision.
TripSailer.com is an environment conscious and eco-friendly travel company.
We offer a variety of tour and travel services of all range.
Besides the tours, TripSailer.com looks after other needs such as accommodation, ticketing, MICE, guide for the sightseeing, airport transfers etc.
Excellence in customer services.
Our dedicated and efficient help desk gives round the year 24 X 7 assistance.
We ensure tension free traveling.
We are consumer conscious.