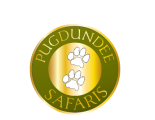 Pugdundee Safaris
Headquarters
Gurgaon
Branch Location
Bandhavgarh, Kanha, Panna, Pench, Satpura, Nepal
IATA Reference
Operating Since
2010
Awards/Special Mention
Pugdundee Safaris was awarded as the Best Friend of MP Tourism on Social Media at the MP Tourism Awards 2016. Pugdundee Safaris was awarded as the Best Wildlife Promotional Company by TOFT for 2014.
Pugdundee Safaris is recognized as one of India's leading responsible safari companies. With six intimate wildlife lodges in Central India, one in Chitwan - Nepal and many bespoke wilderness experiences it presents the very best of the Indian subcontinent wildlife & hospitality. Between 2010 and 2017, we have been awarded for our excellence in eco-tourism, our commitment to green architecture, our experienced naturalists and our pioneering mobile safari initiative.