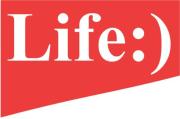 Life tour travel
Headquarters
Indore
Branch Location
236 , one center mall
IATA Reference
nill
Operating Since
2015
Awards/Special Mention
nill
We life tour travel , leading leisure & travel comapany of central india ,opreating in Indore . We serve what people dream, good holidays and happy time with near & dear ones. At Life tour travel the goal is the customer's delight. The spirit of going that extra mile, in order to give the customer more than he/she expects, is deeply entrenched in the work ethos of the company. We promise what we can deliver, and deliver more than what we promise. our tieup with cleartrip , travelyaari ,m p tourism and many more .