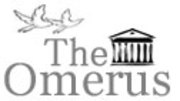 The Omerus
Headquarters
New Delhi
Branch Location
New Delhi
IATA Reference
Not Yet
Operating Since
2013
Awards/Special Mention
Not Yet
The Omerus is a budding, innovative travel and tourism representation and marketing service providers which deal with promotion and branding activities for travel tourism and hospitality sector. For that we work with hotels and resorts.
Any good creative agency can deliver a snazzy website, eye-catching email and brochures.
BUT are they designed and developed with knowledge and expertise of your business and your markets?
Our hospitality expertise adds real value because we understand the challenges you face in your business. We know how communicate with your guest and diners. We will provide marketing communications designed to maximize return –on-investment and increase our operating profits.
Our Services includes:
Marketing your tourism products in tour operations, travel agents and other channel partners that are well positioned to promote your organization.
Regular interaction with direct sales force and continuous motivations to promote your brand.
Providing up to date information and increase the confidence levels of frontline staff who are key in promoting our principles products and services.
Enquiry management.
Coordinating between frontline sales force and backend reservations team.
Regular update and sharing of clients date base and access.
Collecting and updating with recent market intelligence including competition tracking, changes in customer preferences and lifestyle and spending patterns.
Distribution of printed flyers, Brochures, posters, Tariff's and other promotional materials.
Sending Promotional electronic mailers to trade partners.