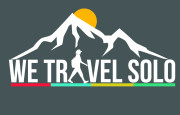 Wetravelsolo
Headquarters
Noida
Branch Location
Noida
IATA Reference
Operating Since
2014
Awards/Special Mention
..
Take a break from the people you know, meet exciting strangers and make new friends. Whether you are a solo traveler pursuing your wanderlust, a lonely soul seeking real friends, a broken heart trying to move on or a corporate slave craving a sabbatical, this is your safe haven!
Our community is an adventurous getaway with the unknown, where you make new friends - some for the internet and some for life. Wetravelsolo puts on platter the chance to travel with coed groups of strangers with similar interests, curated & guided by experienced 'Trip Crafters'.