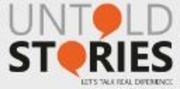 Untold Stories Experience and Adventure
Headquarters
Bangalore
Branch Location
None
IATA Reference
-
Operating Since
2013
Awards/Special Mention
-
About Untold Stories Experience and Adventure
Experiences are what makes travel, truly memorable. The experience of travelling to places not visited by many, of meeting people and living their stories, of being enchanted by the beauty of your surroundings, of enjoying the native pleasures – some simple and some thrilling.
Why travel like everyone else does? Why do things everyone else will?
Travel on your own terms. Do things only because you want to. At Untold Stories, we experience these first hand and handcraft them and bring to you those which we think will truly excite you. Or, craft your own story by choosing the experiences you like best.
This is what we do and this is who we are. And so every thing we invest in, every thing we plan is to create a truly memorable experience, one that is untold, one that is unmatched and one which is truly just yours.